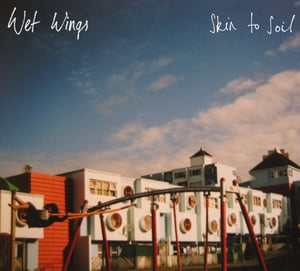 $

7.00
***SOLD OUT***
Buy the MP3s instead!
∞∞∞∞∞∞∞∞∞∞∞∞∞∞∞∞∞∞∞∞∞∞∞∞∞∞∞∞
OFFICIAL RELEASE ON OCTOBER 12, 2010
WET WINGS / Skin to Soil / SIDE A / 27:45
Skin to Soil
1. Beach Party
2. Whisper Always
3. Keep It Together
4. On a Journey
5. Sleep Tight
6. Running Like a Man
Skin to Soil is the first release for New Zealand-based Wet Wings, and the first release for US-based Infinity Tapes. The EP is comprised of 6 equally beautiful songs recorded during the aftershocks of a 7.1 magnitude earthquake.
Skin to Soil is released in an extremely limited, hand-numbered run of 100 cassettes; so don't sleep on it!
Every order comes with a free code to download a digital version of the EP. Each individual code will be delivered by email after the order is placed.
∞∞∞∞∞∞∞∞∞∞∞∞∞∞∞∞∞∞∞∞∞∞∞∞∞∞∞∞